Running the 100km Patagonia O loop in 17hours / Ultra
[:en]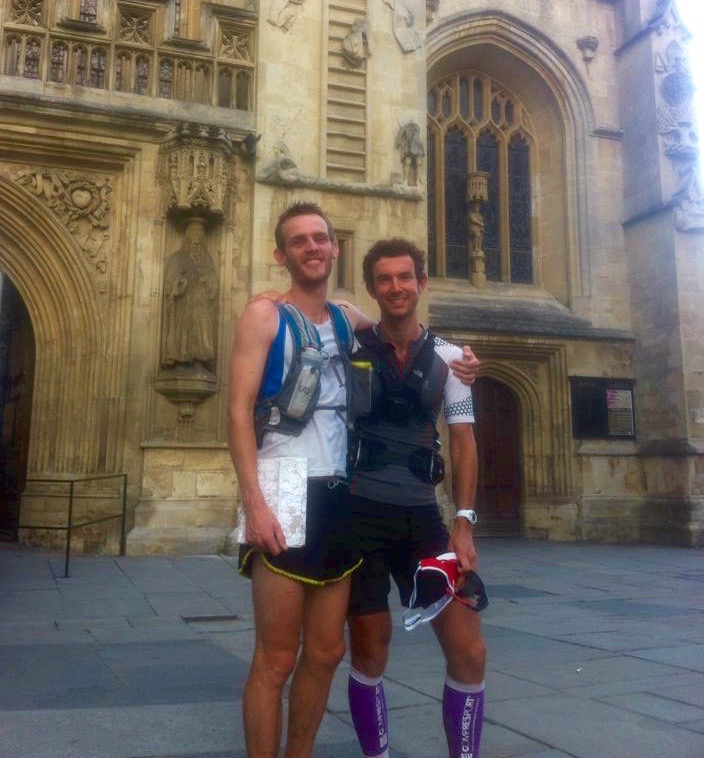 On a miserable winter's morning in Marshfield, England at around 10am in early 2014 our friendship was sealed.

We'd been running through driving rain and sodden trails since before dawn. Soaked to the skin, we'd been flexing our fingers back and forth to keep the circulation going since the first climb by moonlight onto Little Solsbury Hill. On reaching Marshfield High Street we were at the furthest outpost of our very long run.
Just then a delivery van came splashing down the deserted street, windscreen wipers raging, parking just in front of us. A small man lowered a misted window,  and with a wide grin spoke but one word:
"Idiots"
Taken aback at first; we soon laughed it off. Over the next three hours back to Bath Spa we tossed the phrase between ourselves. We discovered it was a generous fit for many situations in times past or escapades planned when the logic seems absent, but the experience so fulfilling.
In six days' time my friend James will arrive here in Chile from the UK.
We planned the trip in February over Skype. Back then the South American summer was in full rage and it was more than 34°C on the cactus studded trails near my home at foot of the Andes. James punched in his passport details online then waited for his winter to warm up, spring to come and go and summer run its course.
Here in South America it's getting warmer again now: the clouds are lifting from the summits; the bean plants are pushing through the soil of our vegetable patch once more and it's time to go on an adventure…
At the very bottom of the South American continent – where the land draws thin, and the fiords wind two hundred mile tendrils into the mountains – that's where they found Patagonia. There is no other land further south on the planet besides Antarctica. Adventurous travellers have long since travelled here – to the end of the world – to tackle the infamous Torres del Paine trek. There are swooping condors, glaciers the size of European countries and the black monolith towers after which the park is named. The 77mile hike is a full loop of the TDP massif and has over 6,000m of elevation gain. It usually takes 8-10 days. This November, James and I are going to give it a crack – hoping to run it all in one push.
Both now in our thirties, the trip can't be filed away as a Gap Year adventure nor as a mid life crisis. It is just a frivolous trip where two friends have cleaved out some time from seemingly hectic lives to have a long run together in the mountains. And when we look back on it one day – we'll hope we can we say we were idiots.
[:]
0
0
Matt-Maynard
Matt-Maynard
2015-11-10 20:00:43
2018-01-25 15:12:37
Running the 100km Patagonia O loop in 17hours / Ultra