The 3000km Trespass / Geographical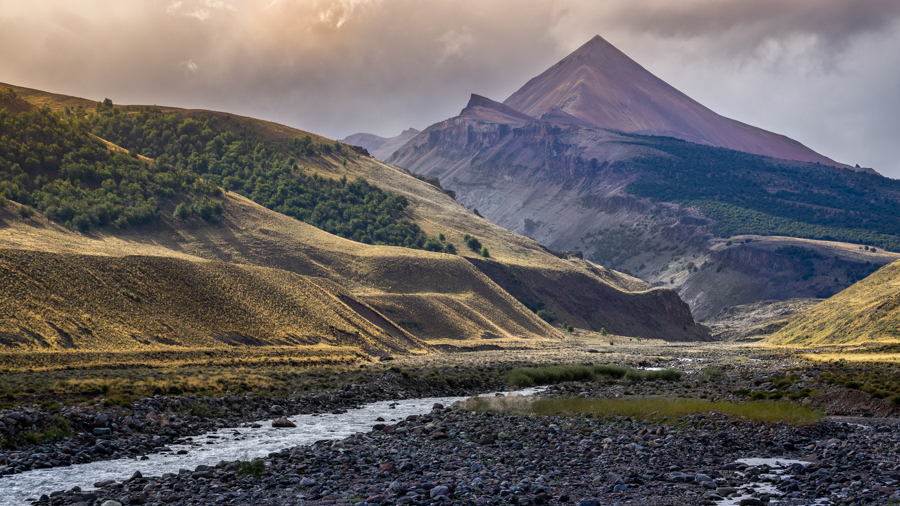 It takes some careful pitching of ideas and an understanding editor to let you write about a 3000km trespass.
Since late 2017 I've been on the trail of this story – both on the ground in the Andes and in the halls of government as Chile prepares to pass a new "right to roam" styled access law. 
The Greater Patagonian Trail – as its creator Jan Dudeck calls it – is a 3000km network of animal tracks, arriero cowboy paths, indigenous peoples' trails as well good ol' deep-backcountry bushwacking linking Santago with the climbing mecca of Fitz Roy in deepest Patagonia.
This is the first publication from my year of adventures on the GPT, and includes conversations with Jan Dudeck about the trail's creation and future development.
There's a lot at stake with this project. And the trail's character (somewhere between the Revenant and Reese Witherspoon's Wild) is not for everyone. 
But if done right – the GPT could have far reaching consequences of environmental protection; promoting sustainable lifestyles and improving economic prosperity in the Andes.
Extract from Geographical's February print issue below.
Read the full article now published online here.
Continuing reading by subscribing at Geographical magazine.
https://matt-maynard.com/wp-content/uploads/2019/01/Explore-Patagonia-jpeg-1-e1548066412363.jpg
536
800
Matt-Maynard
Matt-Maynard
2019-01-21 10:28:58
2019-04-27 18:53:07
The 3000km Trespass / Geographical