Chile's crisis set to reframe UN climate conference – Geographical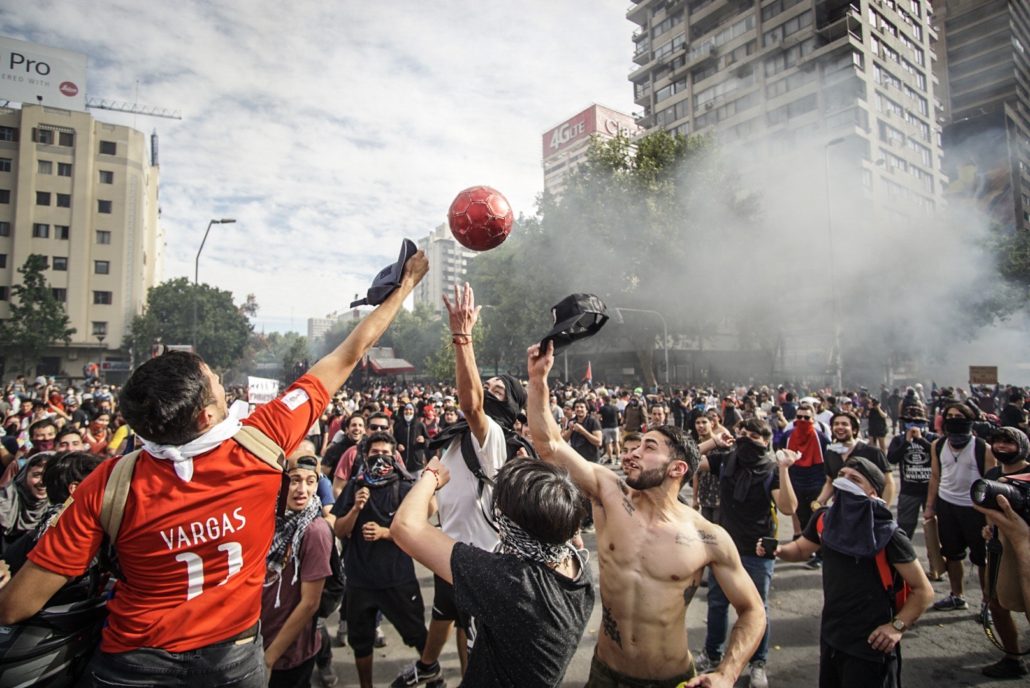 Climate change is affecting the world's most vulnerable. The protests over inequality and corruption in Chile have deep roots and connection with environmental destruction. Before the cancellation of the pivotal UN climate change conference in Santiago, I asked how the spotlight on inequality could reframe the focus of the global summit. 
Read the article for Geographical published here. 
https://matt-maynard.com/wp-content/uploads/2019/11/Game-of-keep-uppy-in-PLaza-Italia.-Bur[email protected]
200
300
Matt-Maynard
Matt-Maynard
2019-10-28 02:16:25
2019-11-11 02:17:41
Chile's crisis set to reframe UN climate conference – Geographical