The Elephant in the Atmosphere / Like the Wind magazine
[:en]In July 2015 I ran a project to draw attention to the seasonal air pollution that haunts Santiago, Chile. I climbed 1,000m every day of the month into the Andes mountains above the city and used this point of vantage to raise awareness about the dangers of the pollution below and what we can do to combat it.
I am very proud to be published as the lead article in issue 7 of Like the Wind – a boutique print running magazine, published in the UK. You can read an extract from the article below, or read my original posts about the article here and here.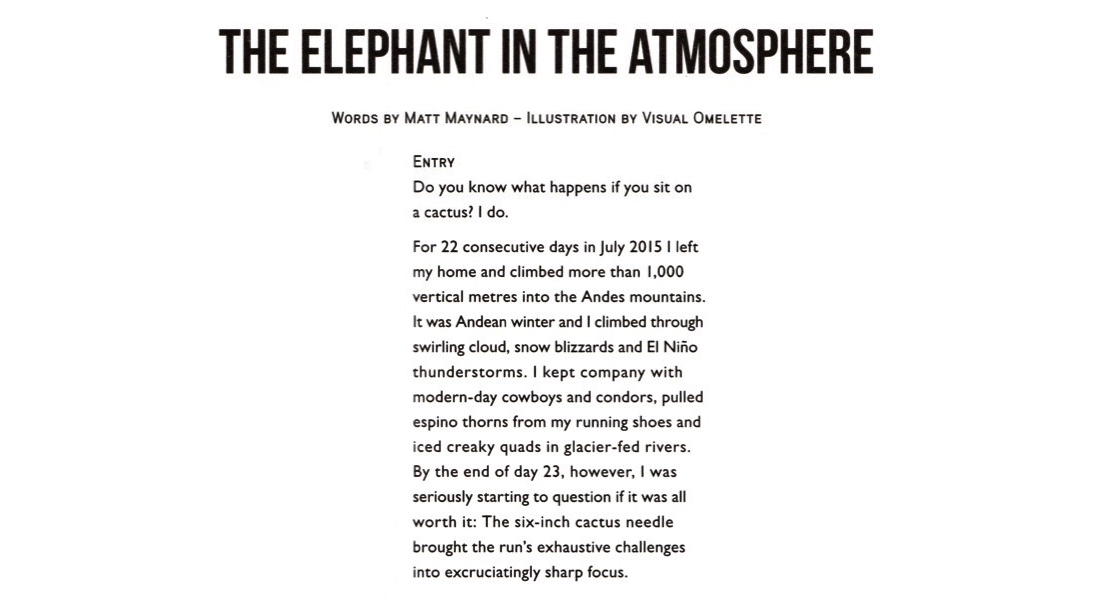 [:]
0
0
Matt-Maynard
Matt-Maynard
2015-12-15 21:42:48
2017-08-22 09:56:41
The Elephant in the Atmosphere / Like the Wind magazine