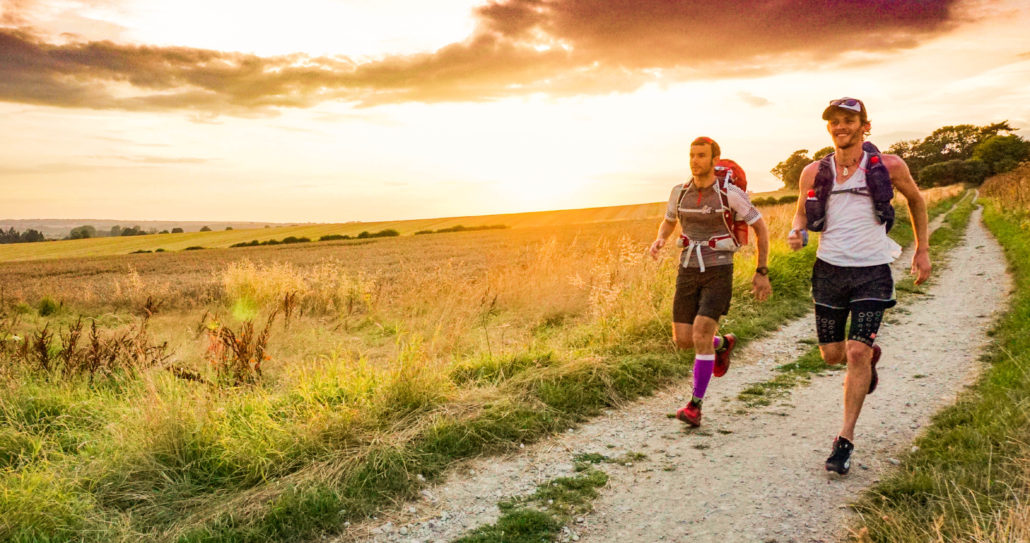 With my running pal James Donald on the 156 mile North Downs Way in 2016
The Ridgeway National Trail is the UK's oldest footpath. It runs from west of Luton to the Avebury Stone Circle south of Swindon.
On August 9th I will set out with my longtime running pal James Donald for our three day adventure. We'll be running 30+miles per day through harvest ready fields, whilst stopping for the occasional 'refreshment' in pub gardens. At night we'll dodge into scraps of woodland and throw down our sleeping mats before jogging on in the morning. 
I won't be writing or shooting this for anyone (this trip is just for us). You can however find more words and adventures from our 17hour race around the 100K Torres del Paine trekking route in 2015 for Ultra magazine; or our attempt to run the North Downs Way 156mile trail for Men's Running in 2016. 
I'll be sharing some photos and videos on Twitter and Instagram. 
Here's to the good times!
UPDATE: We got it done! Running through harvest-heavy fields, drinking the occasional sneaky lunchtime half-pint and bivvying in bushes we had a right good time. Thanks to our friends Pete, Helen and David who met us along the way and shared some miles!