Electric Cool / Geographical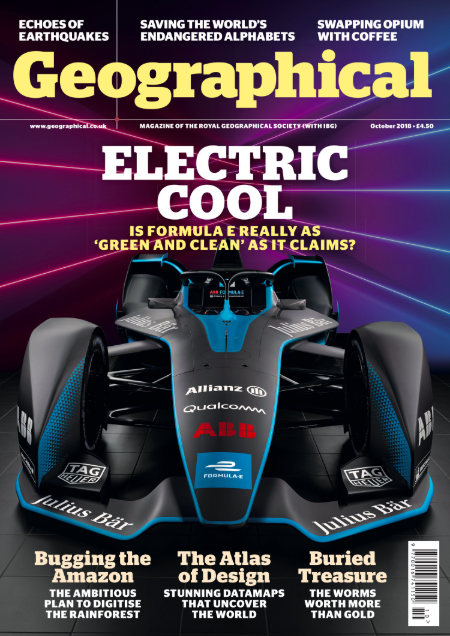 For the October issue of Geographical magazine I investigated the proclaimed environmental and climate mitigating benefits of the electric racing series Formula E. 
The article includes interviews and comment from Paul Day from Aquafuel Research, Stephen Skippon from the Transport Research Laboratory and Julia Palle the sport's Senior Sustainability Consultant .
The electric revolution that Formula E are showcasing will ameliorate inner city air pollution. In tackling climate change, however, I discovered the series have pinned their hopes for now on unabated, albeit-greener consumption. Instead, I argue that deep cuts in carbon emissions will require a deeper societal shift-of-gear towards more sustainable consumer as well as industry behaviour.
Click here to read it full page. 
Feature - Formula E (1)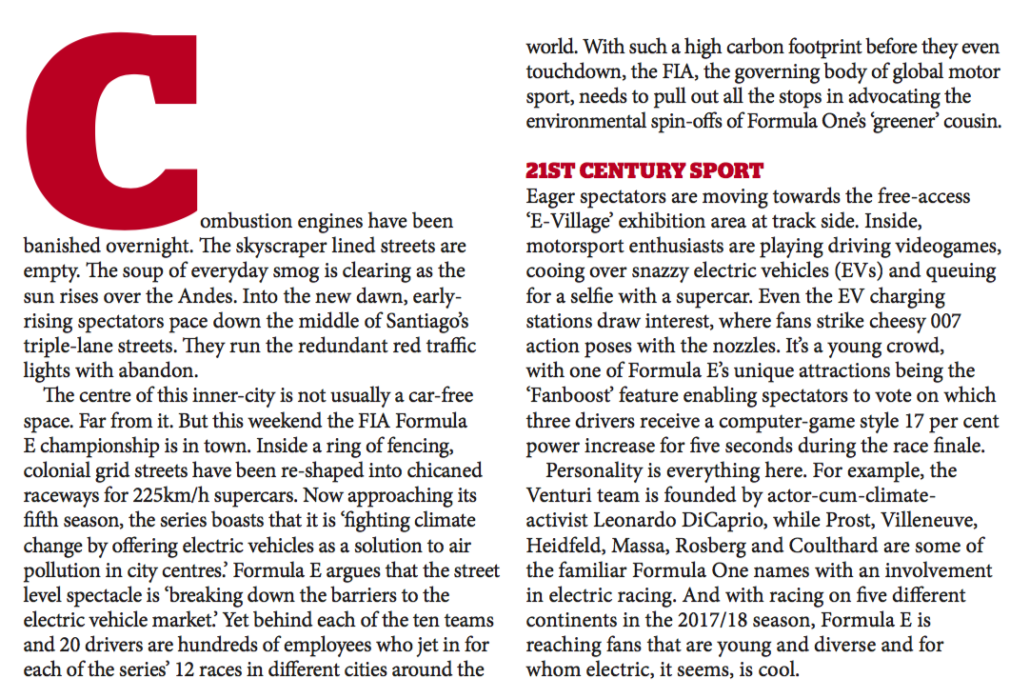 https://matt-maynard.com/wp-content/uploads/2018/09/Screen-Shot-2018-09-24-at-11.16.24-e1537798688627.png
224
300
Matt-Maynard
Matt-Maynard
2018-09-24 13:58:10
2019-10-30 18:53:43
Electric Cool / Geographical