The Trump Government swiftly stymied US climate change polices and science, but National Security advisers are now taking the consequent threat to their own shores very seriously indeed.
Extract below from the May 2018 issue of Geographical magazine.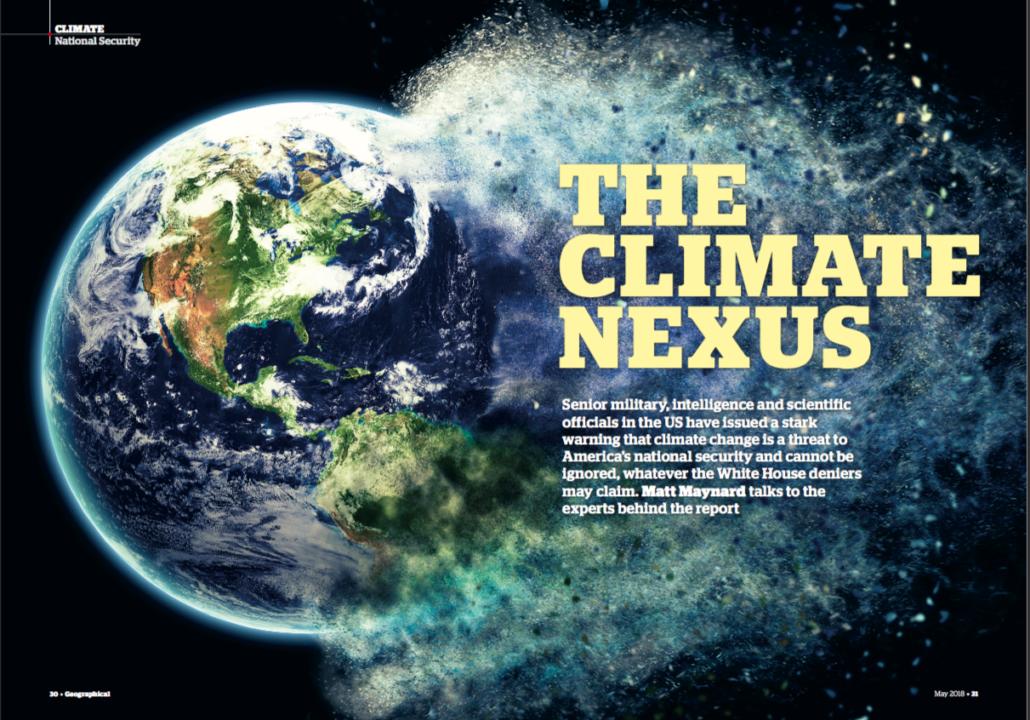 According to the Inter- 
governmental Panel on Climate Change (IPCC),
'human infuence on the climate system is clear,' and
a 'warming' trend in that system is 'unequivocal'.
Credible scientists are no longer researching
if climate change is happening. Instead, efforts have now turned
towards mitigation and adaption.
Yet governments such as the current US administration
have made themselves outliers in the concerted global
eforts to tackle this threat. President Trump's 'America
First' nationalist rhetoric wavers at best between
portraying climate change as an exaggerated and distant
possibility; and at worst, a conspiracy theory designed to
limit US growth. Key government positions have been
flled by climate sceptics, most notably Environmental
Protection Administrator Scott Pruitt.
There are, however, powerful forces now at work in
the US that refuse to ignore the rumblings of a rapidly
warming planet. Military, national security, homeland
security, intelligence and foreign policy experts from
across the country refuse to accept a heads-buried-